How to Export Yahoo Contacts to vCard VCF Format?
Are you a webmail account user on Yahoo! with hundreds of contacts and now want to move your Yahoo contacts to some other platform? Then read this article to Export Yahoo Contacts to vCard VCF. Here, in the following tutorial, we will show you the simplest way to convert Yahoo contacts file to vCard /VCF so that the contacts can be imported to major emailing platforms and devices.
Communication is an important part of our daily life. The purpose of communication is to make new friends, recode organizations, and get to know the business. With these new relationships, you can move faster in your career. Yahoo Mail calls work the same way. This is very important information for all users.
Reasons to Yahoo Mail Contacts to vCard
In today's fast-paced digital world, business relationships are vital to survival. This contact list can be stored in several applications, e-mail services such as Yahoo. If you have a contact list in your address book, you probably don't need to search your database anywhere. Wherever you go, your contacts will always be with you. There are a number of different reasons for someone who has a strong database of contacts in their Yahoo account to want to import contacts from Yahoo Mail to VCF.
How to Export Yahoo Contacts to vCard VCF?
Sign in to your Yahoo! Mail account and open the Mail window. Click on the Contacts icon situated in the top-right section
Click on the More Contact Options button and select the Export (CSV) option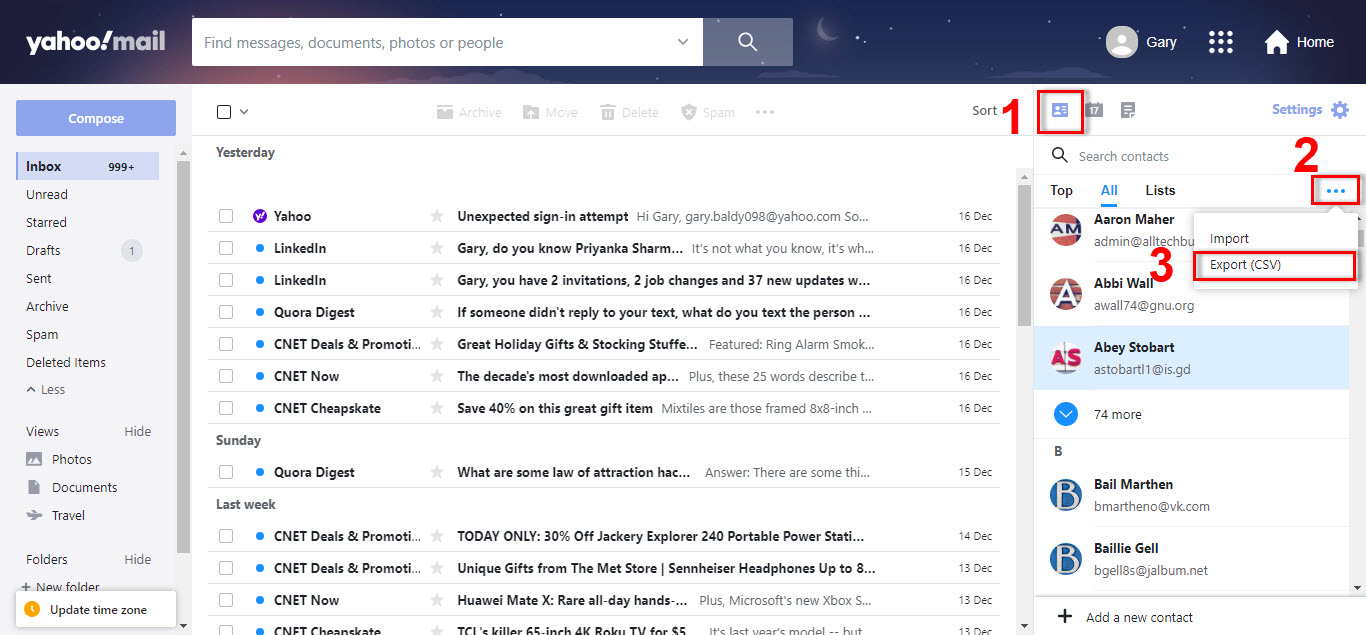 Your Export will Start Shortly window alert will pop up. Browse a destination location and click Save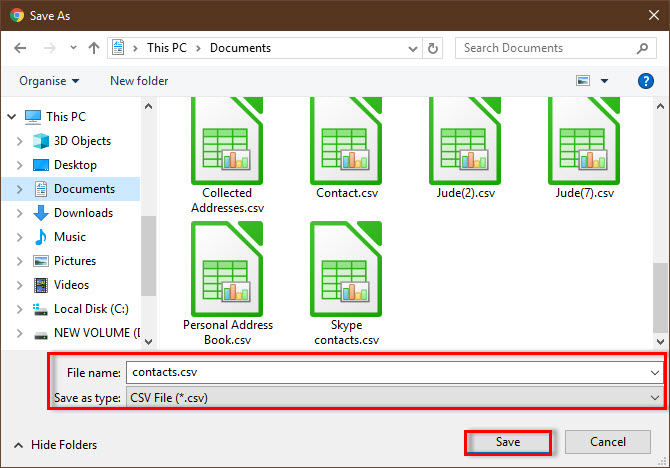 A contact CSV will start downloading in your system and let the downloading process gets completed successfully to proceed convert Yahoo to vCard VCF
Once you have exported your contacts from Yahoo! Mail, you need to convert this contact CSV to vCard file format so that it can be imported to various email clients and devices. Below is how this can be done:
Automatic Solution to Convert Yahoo Contacts File to vCard
Excel to vCard Converter Tool is a fast and smart solution to convert multiple Excel CSV contacts to vCard VCF directly. It is a 100% secure program that maintains data integrity throughout the process. It is also easy to use and has a stable interface. This program does not require external installation to convert contacts from Yahoo Mail CSV to vCard.
Quick Steps to Export Yahoo Contacts to vCard VCF File Format
 Download Excel to vCard Converter Full Version Free Download and launch it on your Windows machine
Click the Browse button and add the Yahoo! Mail contact Excel CSV from the saved location
Preview CSV Contacts along with entire contact details and click Next to export Yahoo Contacts to VCF
In this step, you have to map CSV contacts with vCard fields. To do so, click the Excel Fields section and select a contact field and choose the respective contact field from the vCard Fields section. Click Add
Note: Repeat the same step to map all CSV contact fields with vCard fields
Once contact field mapping gets done, click Next
Next, check the 'Create single vCard' option and vCard version 2.1, 3.0, and 4.0 as per your requirement. Click convert Button
Conclusion 
We explain the right way to export Yahoo contacts to vCard (VCF) and maintain data integrity. This is a quick and stable way to store all contact information. Also, your time and energy will be saved. Therefore, the download tool converts Yahoo contacts directly to vCard. And enjoy 100% accurate results.
Frequently Asked Queries
Q. How do I export my contacts from Yahoo Mail?
A. 3 Simple steps to export contacts from Yahoo:
1: Launch Yahoo Mail
2: Click Contacts >> Actions >> Export
3: Click Export Now >> Yahoo! CSV
Q. How can I find my contact list in Yahoo Mail?
A. Open Yahoo Mail. Click on Inbox >> More icon
Click People >> Show all contacts
Q. How do I add contacts to my Yahoo mail list?
A. Steps to add Members to Yahoo Mail List:
1: Open Yahoo Contacts
2: Select Lists >> Edit
3: Begin adding contacts in Add contacts field by entering name or email address