Learn How to Convert VCF to MSG Format
Many users are looking for a way to convert VCF to MSG format. As a result, they want to maintain and manage VCF contact records in MSG file format. Therefore, users can simply or easily access their vCard VCF contacts on any device. Here, you will find a complete guide to converting vCard contact files to MSG along with all the simple solutions. Let's start the process without wasting time.
"I have VCF contact files. And now, for my personal work, I want to convert some VCF contacts to MSG file format. But I have not yet found a reliable solution. Can anyone suggest a technique to make my work easier?"
Automated Approach to Convert VCF to MSG Format
FreeViewer VCF Viewer Pro Plus Tool is a reliable and expert utility for converting vCard contacts to MSG file format. The application makes it easy for users to convert accurately. This software comes with many effective functions. Allows you to save the resulting output to the required location. It is completely independent, as it does not require the installation of Outlook to perform the conversion process. With this utility, users can easily export vCard files to MSG format. It has the ability to support all versions of Windows and MS Outlook operating systems. The utility provides various options for data conversion, such as desired filename options, desired locations, and more. The application only takes a few minutes and many vCard convert VCF files to MSG format.
How to Convert VCF to MSG? Stepwise Guide
1: Launch and Run Software on Windows Machine
2: After that, the software offers Dual Modes: Add File and Add  Folder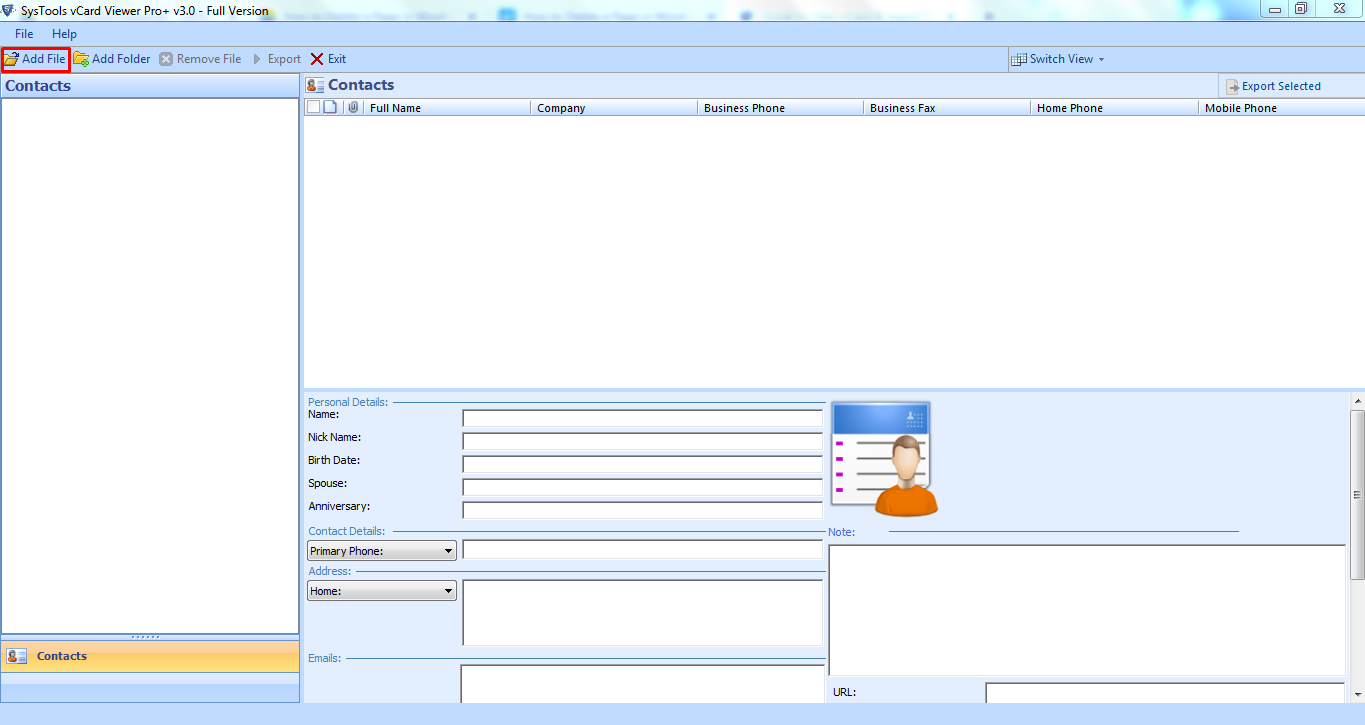 3: Then Choose the MSG file and click "Browse"
4: Now Choose MSG format from the Export button
Remarkable Features of Software
Easily convert VCF to PST, HTML file formats
No file size restrictions when exporting from VCF to MSG, etc.
Supports all MS Outlook and Windows operating systems
VCF maintains integrity of contacts properly
Fast and simplified tools and 100% accurate results
Software allows you to transfer VCF to Gmail, Yahoo CSV, Yahoo CSV format and split contacts and merge VCF files
The software supports vCard files of versions 2.1, 3.0, 4.0
It is compatible with like Gmail, GSuite, iCloud, Skype, Android, iOS, Windows Mobile, WhatsApp etc.
Read More: 
Time to Conclude
Contact plays an important role in determining job continuity. Therefore, in the above discussion, we have discussed an automated method to convert VCF to MSG format. The vCard to MSG conversion tool comes with a free demo version. The complete functionality of this tool is easy for the user to understand. It can only be exported to 10 contacts in the free version. For complete conversion of VCF contacts, you can purchase a licensed version of the software.